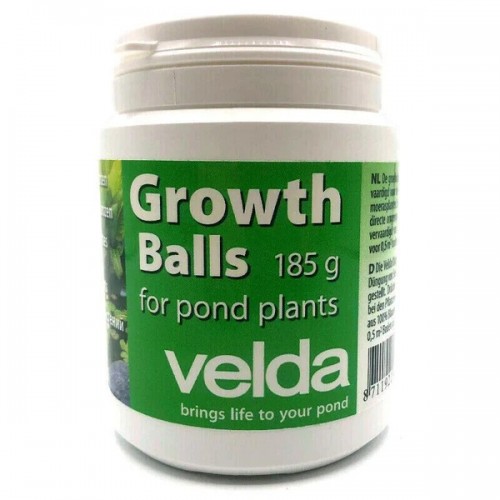 Velda Plant Growth Balls 185g
Brand: Velda
Product Code: Plant Product Growth Balls 185g
Velda Plant Growth Balls 185g
Velda growth balls are ideal for adding fertiliser direct to the roots of all aquatic plants.
Push 1-2 balls per plant into the soil/clay. The roots then take up the nutrients, trace elements and minerals as they are released slowly.
Suitable for all lilies, potted oxygenators, marginals and bog garden plants. For lush growth, these are best used every 6-8 weeks from March till August.
Each ball measures approx. 1cm diameter.
Pack contains approx. 50 balls.
Tags: Plant Products, Wildlife Ponds, Fertiliser, Fertilizer, Plant Food