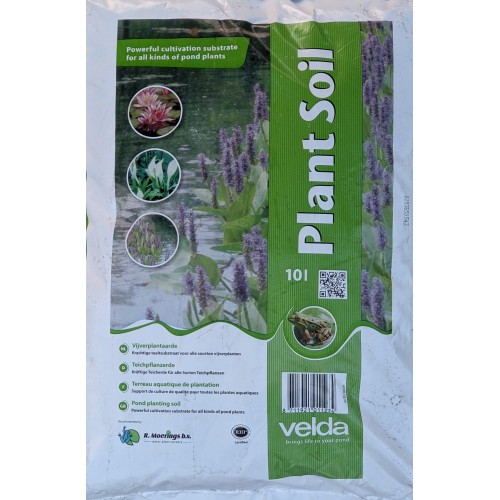 Aquatic Compost 10Lt
Brand: Velda
Product Code: Plant Products - Aquatic Compost 10Lt
Aquatic Compost / Plant Soil by Velda
Bag volume: 10L
Weight: 5.5kg
From the Velda Website:
In co-operation with Moerings water plant nursery, Velda introduces a new variety of pond plant soil. The unique mixture guarantees optimum circulation of water, by which acidification is prevented and fantastic growth of the roots and flowering of the plant is achieved. This pond plant soil contains few organic components and is guaranteed acid free.
A traditionally formulated Aquatic Compost containing all essential ingredients for a wide range of water lilies, oxygenating, marginal plants.
Best used in combination with aquatic pond baskets or our Pond Planting Socks.
Shipping is now available on the small 10L bags of aquatic soil, but the larger 20L bags are strictly "click & collect" only due to their weight.
Maximum of 2 bags per order.