WATER FEATURES
Here at Wayside we stock a huge range of water features. From self contained orbs, to wall spouts, drilled slate monoliths and copper bowl cascades - there is something for every garden. Integrate these into a pond setup or keep as self-contained with a sump (pebble pool), which can be above or below ground level. Add interest to a patio, seating area or even your flower bed! Some of the smaller features may even be suitable for indoors.
As our range is always changing (no two pieces of slate are the same), our water features are not listed individually on the website. Please give us a call if you would like more information on any shown in the gallery below.
We also stock a full range of pebble pools in round, square and rectangle shapes with heavy duty galvanised metal grids to support even the heaviest of features. These have lift up panels to maintain easy access to the submerged pump. A full range of pumps and lighting is available too. Decorate your water feature with slate chippings or coloured stones, which we keep a range in stock too.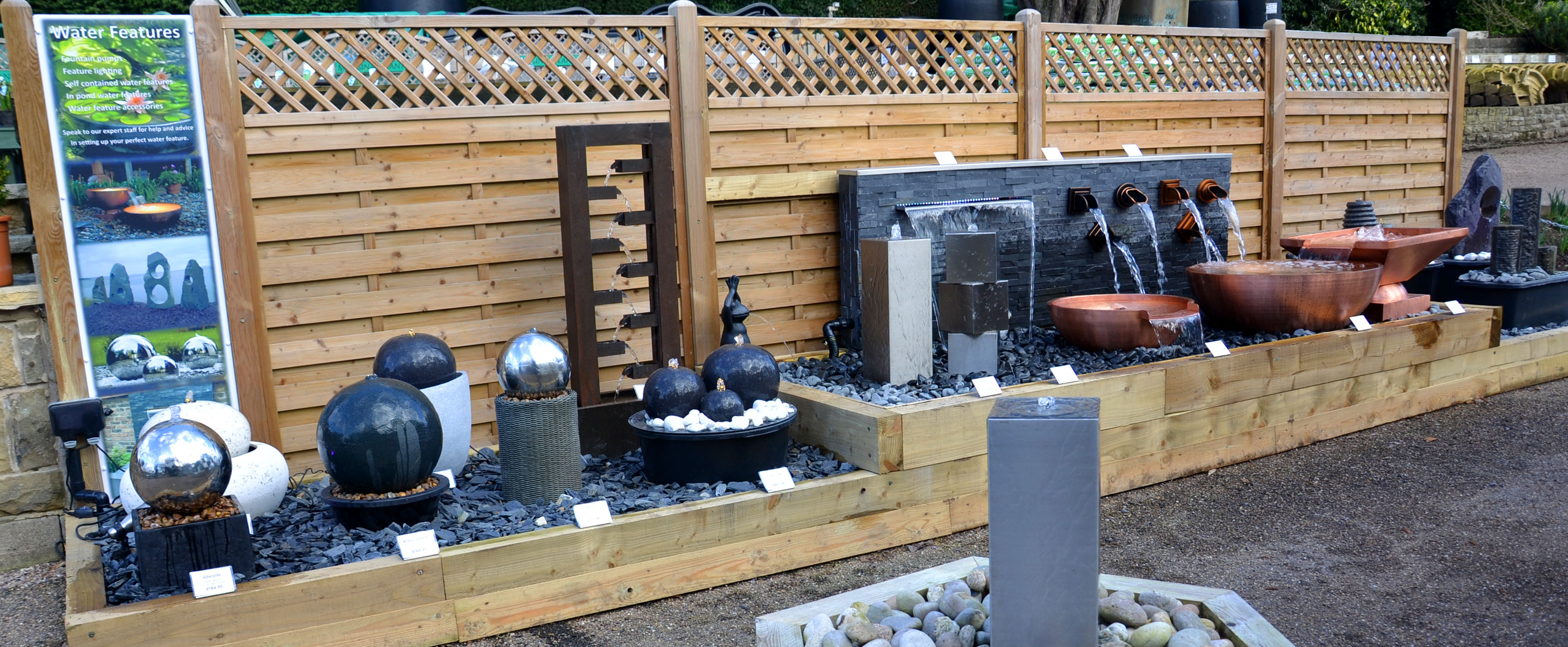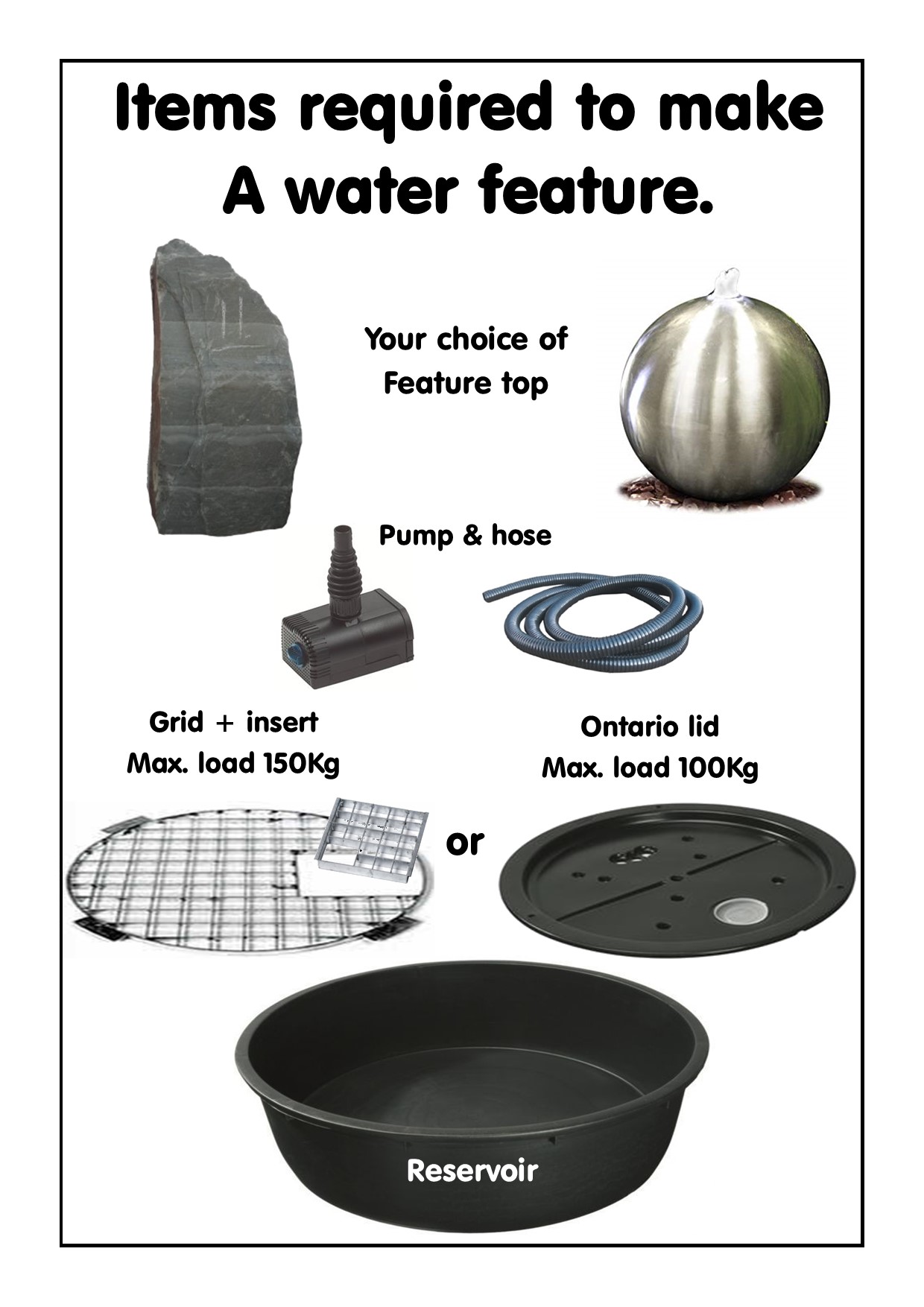 All photographs taken in March 2022.
For more information on any of our water features, please call us on 01909 731367 or visit us in store.
More about the individual features can be found on our March blog entry here: New Water Feature Range