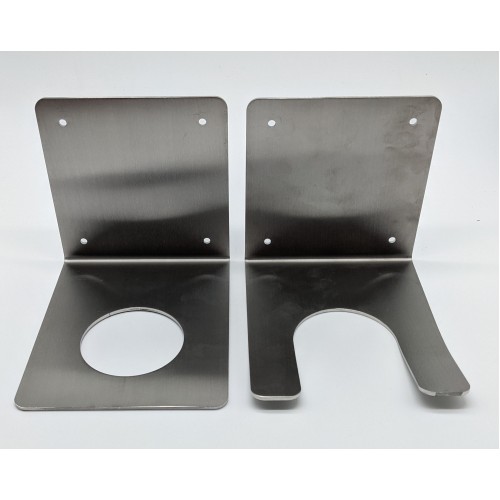 EA Tempest Filter Stainless Steel Wall Mounting Brackets
Evolution Aqua Tempest compatible wall mounting brackets.

The original heavy duty wall mounting brackets are manufactured from 3mm stainless steel and are perfect for securely mounting your Evolution Aqua Tempest polishing filter.
Much stronger than the original 'pipe bracket type' supports that come as standard with your filter.
This is a Wayside original product which has been designed and tested by us before we started selling these in 2021. These have been manufactured in Sheffield (famous for its Stainless Steel). Our original test model from 2021 is still working as new!
Full fitting instructions provided with each set of brackets.
Tags: Tempest wall bracket, supports, Evolution Aqua, EA,