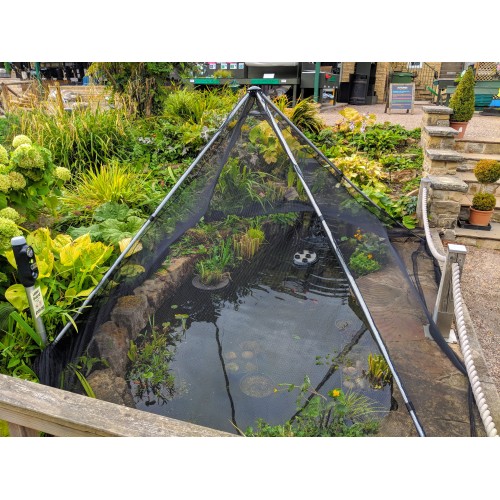 PondXpert Popup Shelter
Brand: PondXpert
Product Code: PondXpert Popup Shelter
Pop-Up Pond Shelter
This new and innovative pyramid net keeps leaves, debris and predators out of the pond. The frames telescoping design allows it to be placed on uneven ground. The mesh netting comes already pre-assembled on the frame, meaning that no assembly is required. Protects the pond without damaging or disturbing established plants. Includes 30 stakes.
During winter snowfalls it is recommended to remove excess snow as this could damage or deform the telescopic poles.
Great for ponds up to 3.5m x 6m in size.
Available for posting as well as click&collect in store, please specify at checkout.
Tags: Net, Netting, Pond Cover