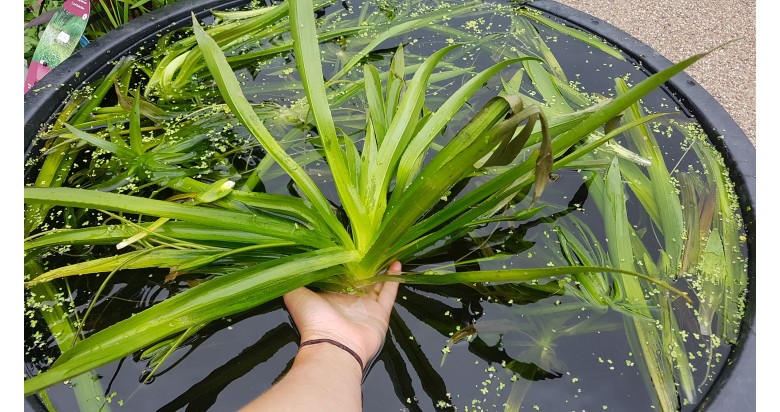 We've had a HUGE stock up of pond plants for the weekend. Loads of lilies, marginals, oxygenators and floating plants all ready for sale.
Check out these huge Water Soldiers (Stratiotes aloides)!
Marginal plants looking amazing right now:
Giant Pickerel Weed (Pontederia cordata lanceolata)
White Pickerel Weed (Pontederia cordata alba)
Egyptian Paper Rush (Cyperus papyrus)
Powdery Aligator Flag (Thalia dealbata)
Mimulus Cupreus "Red Emperor"
Star Grass (Dichromena colorata)
Water Spearmint (Peslia cervina) in white & pink
LOADS of Hornwort (Ceratophyllum dermersum) oxygenator now in stock too.
Open every day 10am - 5.30pm
Not all plants are listed on the website, please send us an email or give us a call if you are looking for anything in particular.
Multi-buy offers are only available in store.