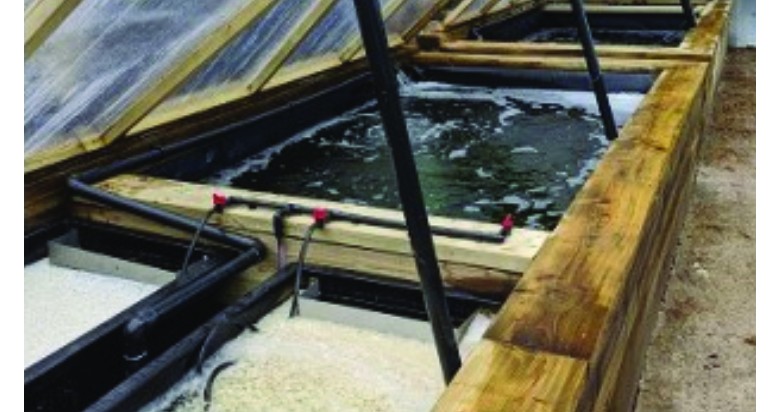 We have been busy working this winter to prepare our holding facilities for even more fish in 2020, and we're pleased to confirm that the system are now full of water and working! We have built an addition 2 ponds for holding more fish and rebuilt an old system which was 1 pond and has now been turned it into 2 ponds. In total, we have added an additional 3000 gallons to our holding capacity which will give us even more space for beautiful koi fish in 2020. These ponds will take a few months to mature ready for all of our fish arriving in February and sale of pond fish beginning in March. These new systems have been build using our pressure treated timbers that we use to build our popular timber pond kits.
In addition to the new pond walls, they have been relined using our butyl rubber liner, and each has a moving bed filter to ensure excellent water quality. These filters have been developed by us using fittings and supplies that we sell so we can advise you on how to create of these for your own pond if you're interested.
Check out the tour of our new systems here and hear even more information about how they work and how we created them:
You can keep up to date with even more of our updates by liking us on Facebook.