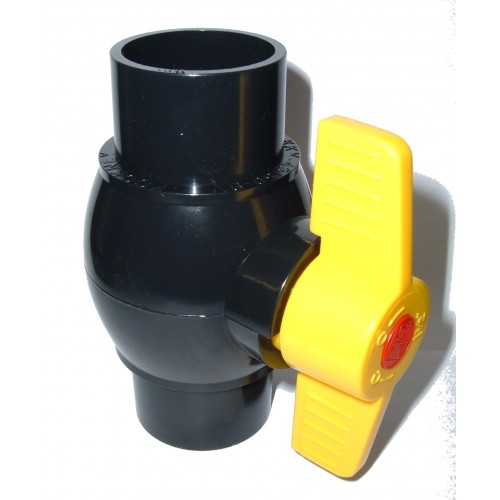 Ball Valve (economy) Solvent 1.5"
The Yamitsu 1.5" ball valve (economy) is made to accept 1.5" solvent weld waste pipe on the inside and 2" solvent fittings on the outside. Ideal for regulating the water flow from your pump/filter. Must be used in conjunction with solvent weld glue.
Available in both 1.5" and 2" sizes.