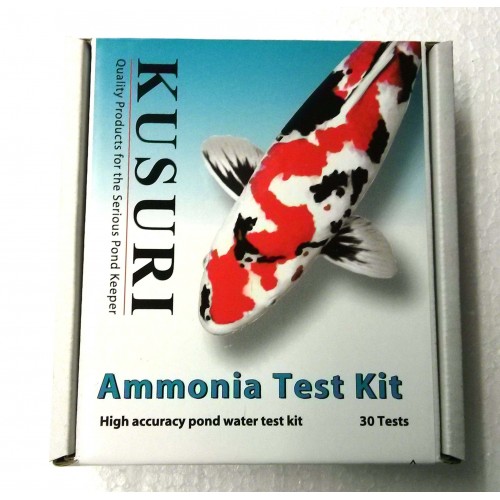 Kusuri Ammonia Tablet Test Kit
Brand: Kusuri
Product Code: Kusuri Ammonia Tablet Test Kit
The Kusuri Ammonia Test Kit comprises of 3 x 10 foil sealed tablets, test tube with cap, plastic acetate colour match chart with colour breaks at 0/0.15/0.25/0.5/0.75/1.0 and 1.5 mg/L.Readable range 0 to 1.5 mg/L.
Full instructions are included, along with water quality guidelines.
This is the same range of test kits as used here at Wayside Water Gardens. We choose these kits over other brands because each tablet is foil wrapped for freshness, unlike liquid tests which are only guaranteed accurate for 6 months once opened!