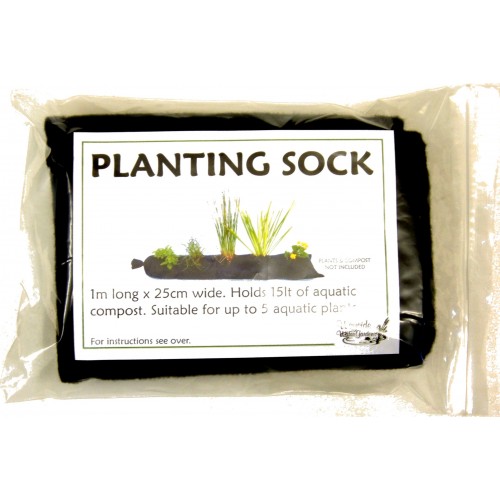 Planting Sock
Product Code: Planting Sock
Planting Socks are a cost affective way of planting Marginal pond plants in your pond. Used often by landscape contractors or the general public with larger than average ponds.
Simply fill the Planting Sock with Approximately 15 litres of aquatic compost and secure the open end with the tie wrap provided.
Cut up to 5 cross shaped incisions into the sock allowing enough space to insert your plant.
Place the Planting Sock into 4"-8"  of pond water.
You may also be interested in our unique Lily Sack which protects water lilies from larger fish.
[CLICK HERE]
Exclusive to Wayside Water Gardens.