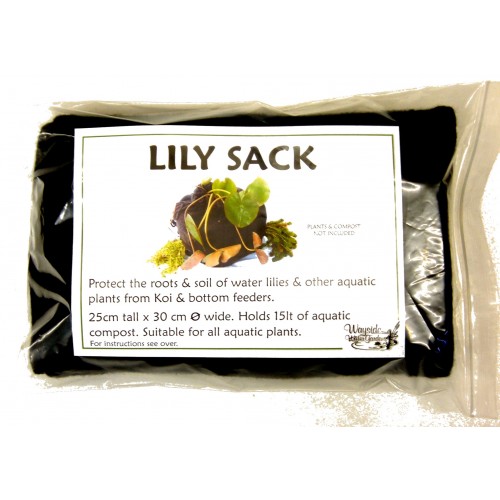 An ideal solution for people wanting to grow water lilies in a pond with larger fish. The lily Sack will protect the rooting system of the lily & prevent the Koi from digging out the plant.
Simply fill the Lily Sack with approximately 15 litres of aquatic compost.
Bed the Water Lily root into the compost with the stem & leaves left out through the open top.
Pull the drawstring cord & secure, allowing only a 4" hole for the plant to grow through.
Lower the Lily Sack slowly into the pond, down to no deeper than 30".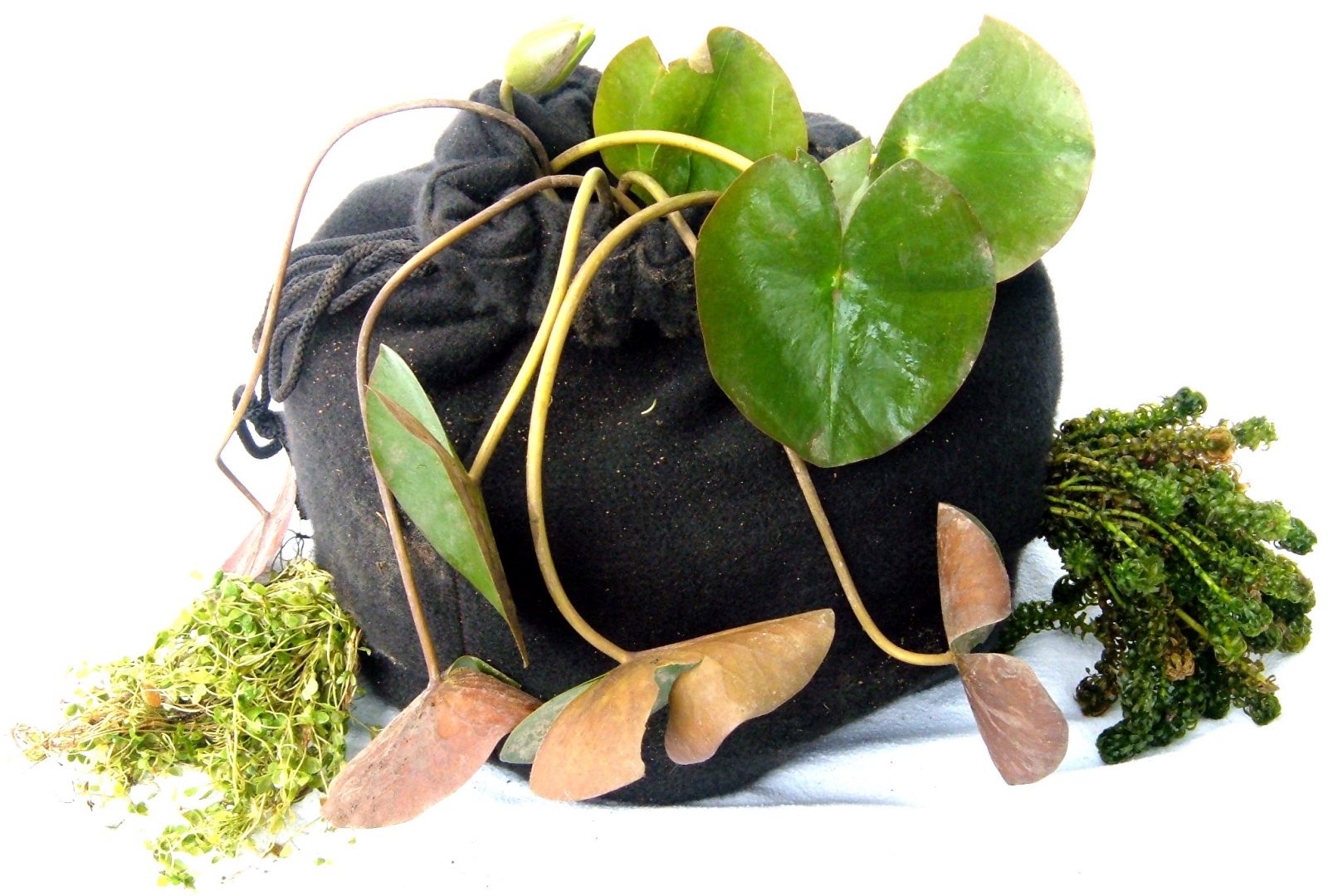 Exclusive to Wayside Water Gardens